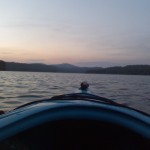 There has been plenty of recent chatter Eastman condos and what's for sale.
Currently there are thirty four units actively for sale. Of those there are only a few with good water views. If you don't want to pay the water view premium then the selection is very good, and pricing is in your favor.
Prices start as low as $154,900!!! Your would have never seen a price this low four or five years ago. Even two or three years there would have never been 13 condos priced under $200,000
Condos that stand out form the crowd due to their water view are 15 Pleasant and 30 Bay Tree. If your looking for move in condition where you shouldn't have to do a thing? Then you want to see 802 Covered Bridge Ln and 52 Black Duck Spur. Both these condos have a water view and both are very clean and ready to go. 802 has a third level with sliders that let you out steps from the lake.
If you are interested in looking at any of the condos mentioned or any of the others that are currently available then please call or email me, jeffadie@gmail.com and I would be glad to set up a tour.