The probability of finding Eastman Real Estate that will work for you could not be greater. As of this post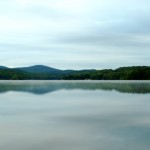 (3/30/10) there are 90 homes currently on the market in the Eastman Community. Since it is very early in the spring season I expect over the next few weeks, we will break 100 homes for sale.
If you are a buyer this is great news! To be able to have a choice or several choices of quality homes in your price range is something that rarely happens. Over the past few years buyers have been lucky with this gift of choice. This year could be the best ever for choice. I think that sellers patients are running out and and trying to ride out the down market is just taking to long.
Buyers should be embracing this opportunity not questioning it! A few years ago buyers were buying a house just because if they didn't someone else was right behind them waiting to put their money down. Most buyers in the early 2000's didn't even like the home they were buying with out saying, "we can change this or fix that".
What about waterfront? Everyone would love to own on the water if they could. A few years ago there just wasn't many homes to choose from. The properties that were for sale had huge price tags on them. Now there is affordable choice. Just around Eastman Lake there are several options for homes. Water front condos are available also with several options to choose. If condos are something you might be interested in than there are 32 available units to look at. All but two of them are priced under $300,000. There are some water front units priced under $225,000
The choice is yours!