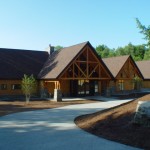 This weekend is going to be a fun one down at South Cove. The long awaited opening of Peppermint Patties is going to happening.
Then there's the Splash, Mash and Dash Triathlon held on Sat. June 19th.
Are you in the mood for live entertainment? Wayne Canney is playing at the Bistro Nouveau Friday night from 6-9pm
And for the golfers, a weekend special greens fee from 1-4pm, Friday, Saturday and Sunday.
The tennis courts are open and playing great. Coach Gary has them in fine shape (Tennis Day pass or tag required)
Don't forget the amazing lake! I've seen several people swimming and with the sun and temps. we will have this weekend I bet there will be lot's of people jumping in the lake!
For Things To Do In Eastman other then the above mentioned, find it HERE.