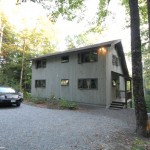 Wow, this property went under agreement in 15 days and closed in less than a month. In this environment? Yes indeed it'd true and for more money than ask price. So why was the seller so lucky?
Because, this home is a phenomenal property!! Built in 1974 yet there are no ties to that era. The roof was newer in in great shape. The interior was completely refinished from the new kitchen & baths to flooring, windows, light fixtures and paint. The owner even had the lower level walk out basement finished into a wonderful game room/media area. There literally was nothing needed in that home to make a buyer do anything but enjoy their new home.
When you have a home in this kind of condition, buyers take notice. In the slower paced market of today, buyers have many options of homes to choose. They also have other areas to choose to live. Areas that used to be priced out of reach are suddenly much more affordable. So having a property in top notch condition is what you want. It will make selling your home a lot smoother and quicker transaction.
The second thing that made this sale happen so quick is PRICE. After sitting down with me and looking at comparable sales, it was easy to see what the proper price range would be. Price is such a huge issue in this market. NO ONE over pays for a home today! It may have happened in the past but buyers are much better educated. Plenty of information on the internet is available and if the buyer has a good agent representing them, that agent will know the market and give the buyer advice on what to pay. Proper pricing is critical.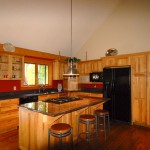 Having a good agent that works hard, uses the web, blogs and returns emails and phone calls promptly is another reason that a house will sell faster then others. A good question to ask an agent is, "How many transactions have you been involved in during the last 12 months or two years?" If there not doing 20+ transactions a year you probably want to think about changing. There are a lot of agents out there, the top 20% do 80% of the work. Make sure your agent is in the top 20%.